Love.
NO Medium
or Partner
or Family
or Friend
or Colleague
or Counselor
or Leader
or Priest
or Pastor
or Rabbi
or Vicar
or Imam …
NO ONE has words sufficient.

Seeing leaders spiral into Mental Illness.
Bleeding at Loved Ones' cutting distress.
Feeling Missingness for Mums & Dads.
Grieving hoped-for Love we never had.
Mourning Lives of dusk and dawn.
Honoring Heroes 100 years on.
Losing Unconditional Love.
Living a loss of a Child.

NO ONE has words
because:
There are none.

Closure's a lie.
There is none.
Period.
Ever.

Waking to news of more baited hate, I'm praying for America's Children.

Millennials filming, who still don't not notice.
how-many young people are lost,
without notice or reason
because:
There is none.

Kids not knowing right from wrong
because it isn't lived at home.

Parents posting, still not noticing
Children afraid – needing kissing
and comforting, not dismissing –
and need help understanding
the un-understadable.

UN-understandable?
YES – because:
How can they?
How can WE?

Hate?

There is an antidote: Unconditional Love.
May I – always and in all ways.
May WE. May America.
May OUR World, too.
Will YOU?

Love says,
simply,
"YES."
Shall WE?
Updated August 15, 2017, the historical Feast Day of Unconditional Love.
Nothing happens by coincidence. And yes, Synchronicity's a thing.


Know someone needing Hope? Love? JOY?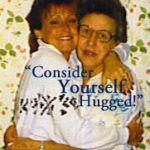 Simply say:
"I'M here."
"YOU Are Loved."

Need Betty's Tips™ for Children, Families, & Caregivers?
They're YOURS.

Meantime, from My Mom, 'The' Betty, and Me:
"Consider Yourself Hugged!"




Updated World Environment Day 2017 from a January post since tweaked. And yes, tweaking's a thing.

Global Warming. Worldwide instability. Unconscionable vitriol. Unabashed Hate. Horrific events perpetrated by President TRUmp, his like, and terrorists alike against and across OUR America and around OUR World.

All?

Crimes. Against. Humanity.

My Birthday's this week.

Celebrating my lifelong belief – Love IS!™ – and my decades-long commitment to families like yours – SO much we CAN do in JOY-with-Love!™ – I'm endeavoring moving the world with all'n'only Love.

I still decry Donald TRUmp. I'll forever deny Misogyny, Xenophobia, Racism, Hate…TRUmp's obvious-if-deluded disdain for TRUTH. I defy his Family's and Administration's favoring power and greed over Right.

ButAND: I'll keep praying for them all.
What IF the only real parts of "@ realDonaldTrump" include his Narcissistic Personality Disorder, emotional instability, and glaringly UNhealthy brain?

Laughingstocks he and too-many more may be — i.e., IS and ARE — butAND:

Mental Illness is NO laughing matter.

What IF it's time for WE to BE all'n'only praying for DJT and, especially, for his Daughter?

My Three Birthday Wishes
Pray with me for TRUmp, et al.
Demand with me: TRUTH.
AND: Simply LOVE!
Thanks – times three.😊

We CAN Love – LET'S!
WELCOME Refugees
HELP One Another
FEED Strangers
HUG Children
VISIT Seniors
RESCUE Pets
VOLUNTEER
BE Kindness
PRAY for PEACE…
Act TOGETHERly – "Love Your Neighbor as Yourself" – i.e., treat ALL as US.
Shall WE?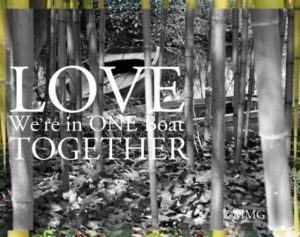 TOGETHERly?!

We are ONE World. We're in ONE Boat. Together. TOGETHERly.

And yes, I make up words all the time – not in disrespect or even attempting wit but with a need to capture a thought, feeling, experience. I actually love actual words – not as weapons but for expression and their learning power.

Want more of mine? I write at Medium.com. Of course I do; I'm a Gemini and INFJ, too. And yes, I'm a Medium. So are you.


Doubt ME? Dare YOU….



19 May 2017 Tweak
What do YOU see?
"Happy New Year!" "Happy Easter!" "Happy Mother's Day!"

Or not??


For so many, these troubling and uncertain times and all they bring mightn't make for a "Happy!" anything, every day. For too many, worldwide uncertainty, unconscionable vitriol, and unabashed hate are causing viable anxiety.

So, of people across America and around the world, I ask perhaps-better questions:
What do YOU choose to see? And WHO?
Both questions can apply to what some consider "impossible" (or worse) to believe: Heaven is real – and as a Spiritual Medium I witness it – daily. YOU can, too – liminally and prACTically.

We ALL can BE liminal – ACTing in the PEACE too-many REAL Heroes died to save and to restore Peace of Mind so-many of OUR neighbors fear losing.
We CAN Love – LET'S!

21 March 2017 Tweak
Got Love?! YOU ARE!
Stop with selfies.
Start using your Voice for Good.
Stand with all who champion others, who stand up to bullies, who decry hate….

Look UP!
Look INside.
It's in there:
YOU. Are. LOVE!

To The Divine in YOU
AND
in OUR Neighbors:
Namaste.

Photography ©MMG
GOT LOVE USA?
GOT LOVE?
LOVE BOAT
DARING DIVINE
SEE WHO? | Image courtesy of Microsoft Office